Creative Writing Workshops For Adults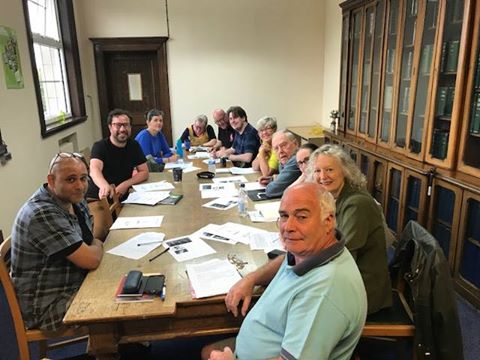 Adult Creative Writing Class
Write Time Write Place Chester book launch
We run both beginner and intermediate creative writing workshops for adults across the north-west of England at times and days to suit all.
We also work with local library services to run Arts Council funded writing courses including the Write Time, Write Place project with Wirral, Trafford, Cheshire West and Halton Libraries; the Hear I Am project with Warrington, Cheshire West and Halton Libraries and VE75 themed creative writing workshops with Trafford Libraries.
Currently all our workshops are taking place via Zoom
To book or to find out more information email
charles@readnowwritenow.org.uk
for course times and days.
The Tutor is very enthusiastic and passionate about his subject. He actively encourages students to contribute ideas and opinions. He makes the sessions fun. My writing skills have improved massively as well as my confidence to become a published writer.

Write Time Write Place Halton book launch