Creative Writing Workshops For Adults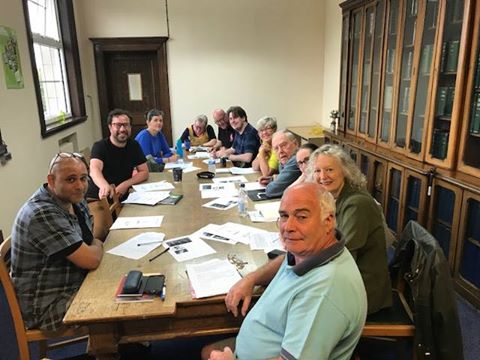 Adult Creative Writing Class
We run creative writing workshops / creative writing and storytelling workshops for adults at venues across the north-west.
Thanks to funding from Arts Council England we have run our "Write Time, Write Place" writing workshops for beginners in locations in Wirral, Cheshire and Manchester culminating in these new writers having their own story published into an anthology.
Write Time Write Place Chester book launch
In 2019 we are also running the "Hear I Am" program of writing and storytelling workshops with participants encouraged to perform their story in front of an audience.
All workshops for Write Time, Write Place and Hear I Am take place in local libraries.
We also run private courses in a number of local venues.
Please check out our "Testimonials" section for comments made by previous participants.
Follow us on Facebook, Twitter or email us for more details of these workshops.

Write Time Write Place Halton book launch