The Future 2050
For Children aged 7-11yrs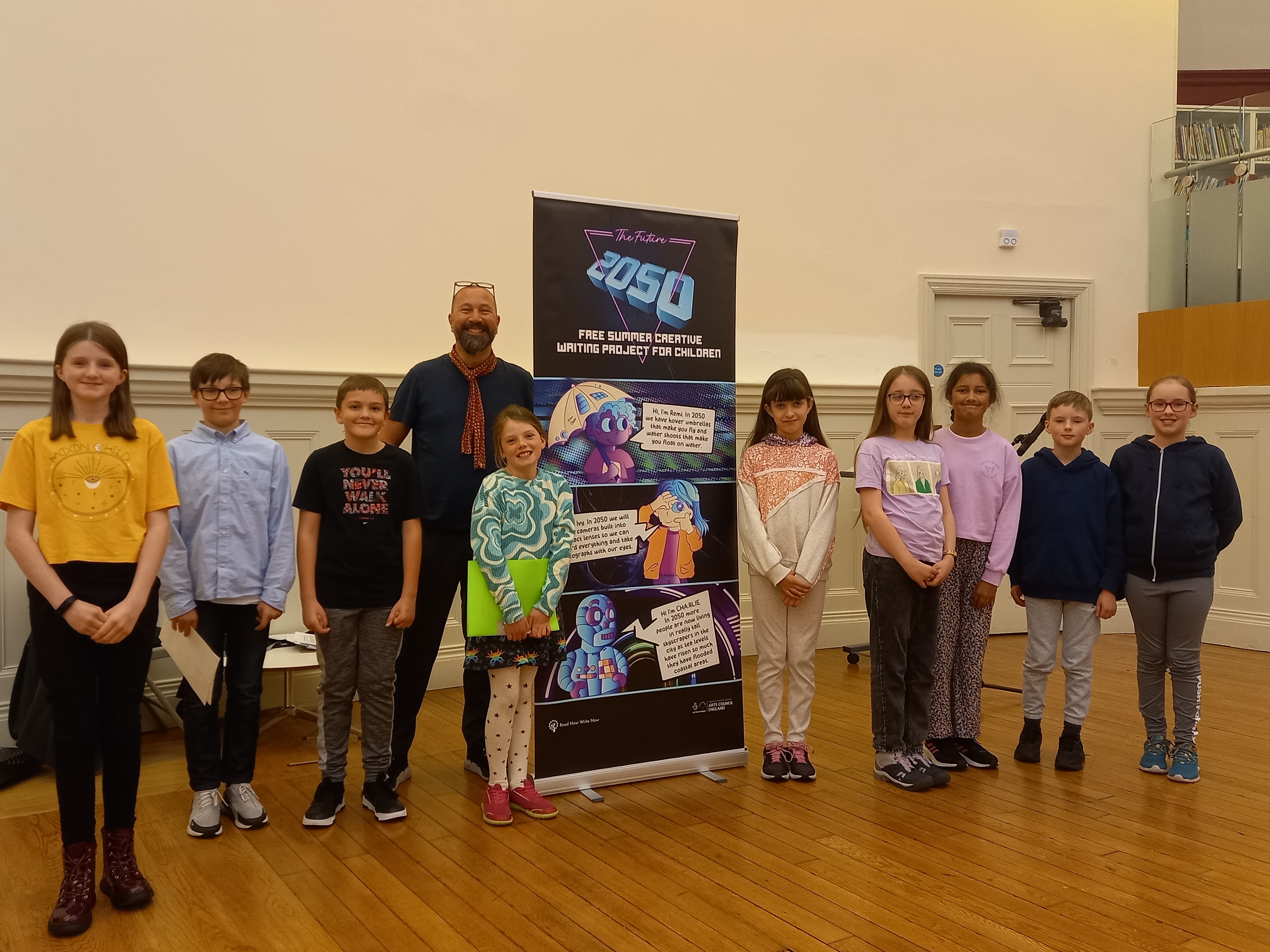 Some of the authors at one of our storytelling sessions at Liverpool Central Library.
Over the summer and autumn of 2022 we delivered free creative writing sessions for children across the northwest of England thanks to funding from Arts Council England and support in kind from eleven local library authorities and three youth zones working with over 400 children.
Our Free Offer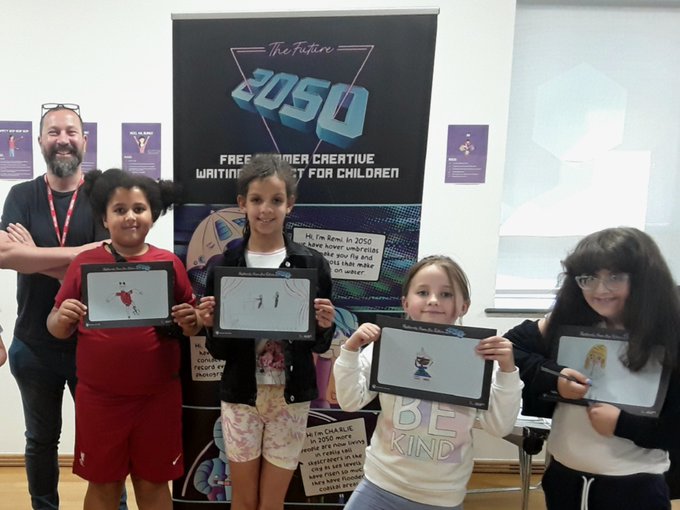 Postcards from the Future Learning Resource
Have you ever wondered what life could be like in 2050?
We have devised this learning resource for everyone to use following on from our live Postcards from the Future workshops including a postcard template to print off and use. Simply follow the learning resource and then write all about the year 2050 on the postcard and, if you want to, draw a picture of life in 2050 too!




Drawing of the future by Georgia