Creative Writing Workshops For Children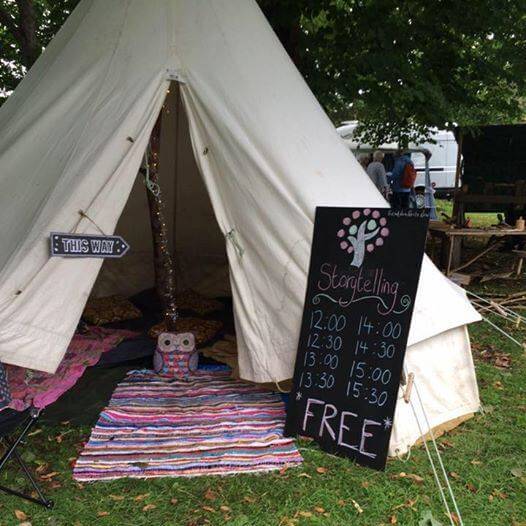 We can bring our story tent to your school to help with the workshops
Our writing workshops are aimed to help children construct and write excellent stories
We use a workshop approach to show and encourage children of all abilities to use their own ideas, knowledge and experience to create the stories they want to write. Our writing exercises, prompts, games and feedback on stories are all designed to promote a love of writing.
Writing can not only just help everyone increase their literacy skills. Research has shown that writing can also boost confidence, health and wellbeing as well as expand the ability to communicate and think critically.
Feedback from our children's creative writing workshops is highly positive with parents noting changes in their child's school work as a direct consequence of their attendance at our sessions. Further the children all enjoy the relaxed, informal and fun structure of the workshops.
The workshops follow the Key Stages of the National Curriculum and the themes help children write independently.
Children are encouraged to share their stories with other members of the workshop and we also hold storytelling events for the children to read out their stories to an audience.
For Schools
We have been working with a number of local schools and we offer a variety of creative and original literacy workshops to challenge pupils and develop their creativity, thinking and writing skills whilst giving their imagination a real workout. We are very flexible and can design school specific workshops to meet your criteria and requirements. We will also write a bespoke story to read in front of the children which can also be used as a theme for their writing. Examples include:
A trip to the Black Pearl in New Brighton where we meet pirates and a mermaid
A trip on a hill where we meet a boy and girl from outer space
A journey to school in the eyes of a Nepalese child
A night in a haunted museum
In 2018 we were commissioned by the Wilfred Owen Commemoration to run poetry workshops in ten primary and secondary schools in Wirral. Overall we worked with almost 1000 children on this project and all new poets received a copy of their school's poetry anthology.
"Charlie Lea has been known to us here at Birkenhead School since February 2017 when he spoke to the children in Prep at an assembly to inspire them with creative writing. He was such a hit that we engaged him to run some creative writing workshops for our Years 5 and 6 pupils. This led to the creation of an anthology of 99 stories by the children which Charlie compiled and ensured was ready for pupils and their families to purchase by the end of the academic year – a phenomenal achievement. The project was a huge success and I invited Charlie to be the guest speaker and prize-giver at our 2017 Prize-giving, where he was also a big hit! I am now delighted that Charlie is running an after-school writer's workshop for our pupils – a really terrific optional extra activity which I am sure will lead to more wonderful stories. We are very grateful to Charlie for his inspiring work and the fun he brings to creative writing."
Harry Fitzherbert, Head of Prep at Birkenhead School.
After School Workshops for Children
We run our after school workshops for children from West Kirby Library, Wirral. These workshops are a series of inspiring sessions which will illuminate all aspects of creative writing including writing stories, poems, newspaper articles and plays. Through discussion exercises and examples, the workshops will teach techniques, give insight into the creative process and encourage students to achieve their writing goals and caters for all comers with a wide range of skills and abilities.
Currently our workshops are run on Tuesdays and Thursdays from 4pm to 5.30pm. Please get in touch for more details if you would like your child to join one of the workshop.
We also run after school clubs in schools. Please get in touch if you would like to discuss us running a workshop at your school.
Weekend Workshops
We also run a similar workshop on Saturdays at the Williamson Art Gallery, Oxton from 11am to 12.30pm. Please get in touch for more details if you would like your child to join this workshop.
Workshop Costs
After school and weekend workshops costs are £10.00 per child per week with 50% reduction for siblings.
Here is our Thursday group, working with West Kirby Today, and their magazine articles.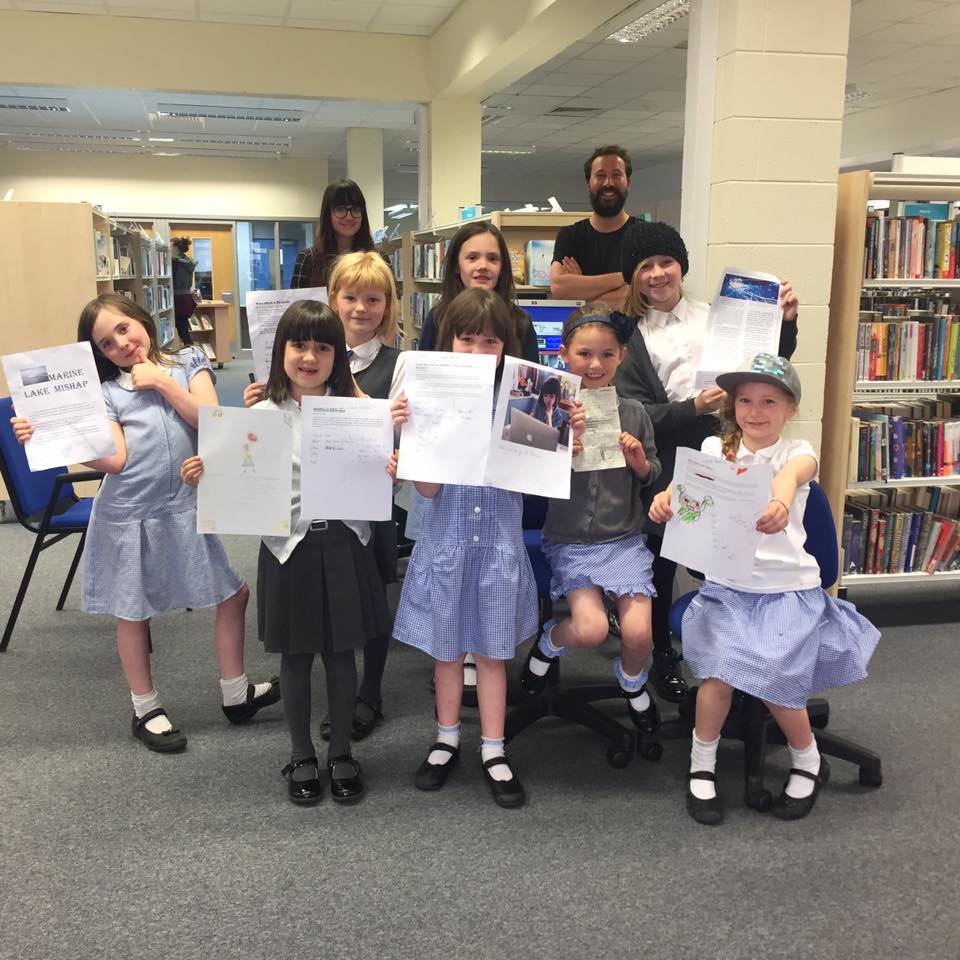 Creative Writing Summer Schools
We run two creative writing workshops camps over summer at Claremont Farm and West Kirby Arts Centre. At Claremont Farm we learnt not only about writing stories but also about foraging too. On the final day we read out our stories to parents and family members in front of a campfire. Here are just a couple of quotes from summer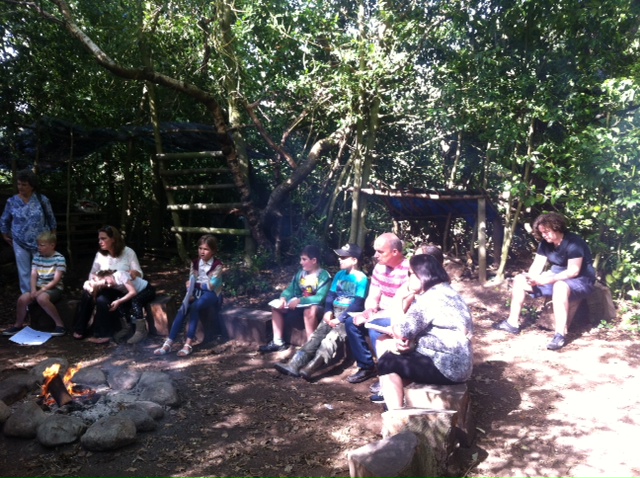 "It is the best holiday club my children have attended and they have been so enthusiastic – thank you"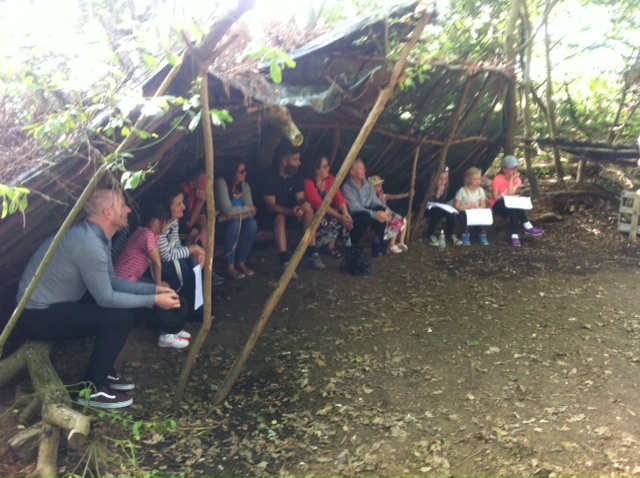 "Thank you for a fantastic week. Emma loves being creative and has really enjoyed the writing. Definitely fills a gap in the market. She has made new friends and had a brilliant time. I'm sure she will be back."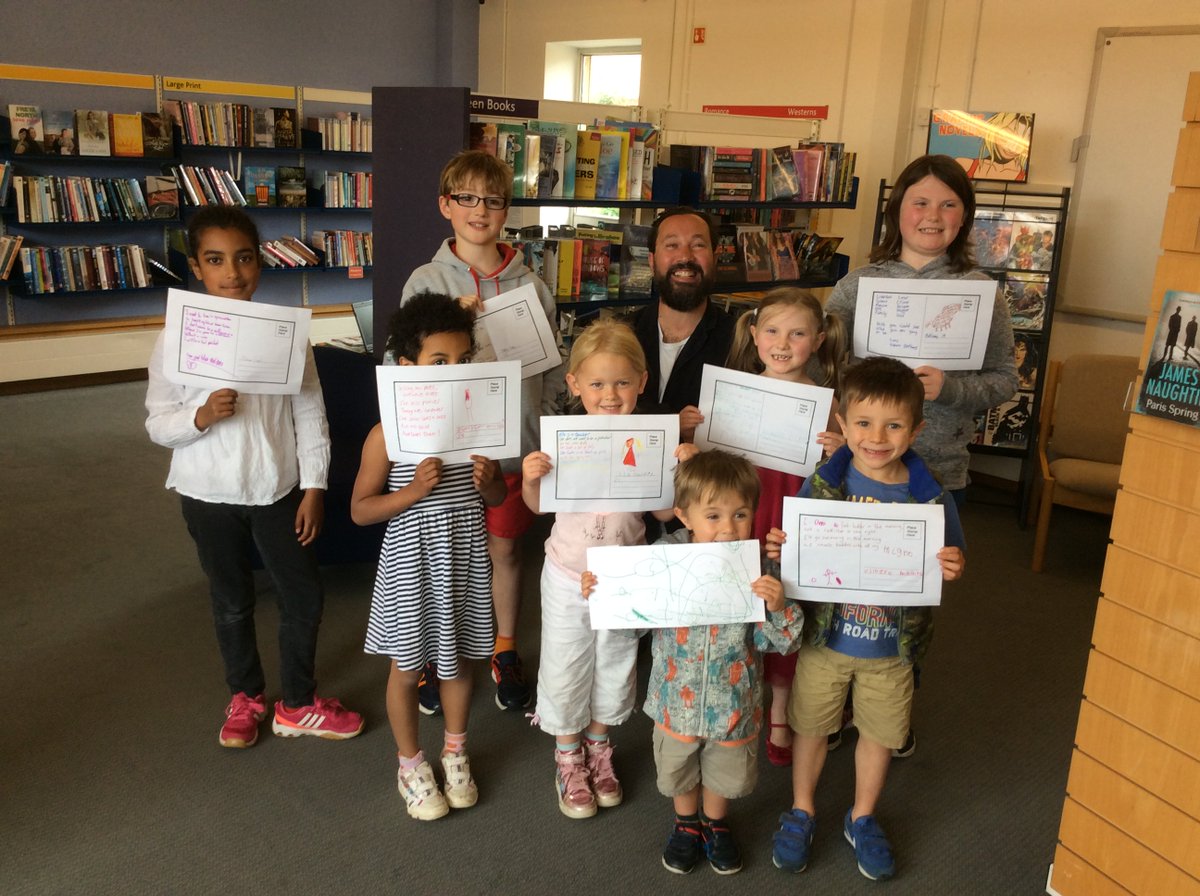 We worked at the 2017 Cheltenham Poetry Festival, here are some of our young poets writing postcards from the future.
Home Educated Children
We provide workshops for home educated children in Wirral and Merseyside. If you are interested in your child joining one of our groups or would like us to set up a new group in your area then please get in touch for more details.
See your stories published in a book
As part of our All Write Now project we will be publishing your stories into an anthology for you to keep as a proud keepsake of the workshops.