Online Courses
During lockdown, like many organisations, we moved our services online.
These include live workshops for both adults and children via
Zoom
as well as pre-recorded, packaged creative writing courses on the learning platform
Teachable
.
You can see the different courses available now to download from our Teachable page here.
Teachable
Location: Online - recorded
Date: Available to download now
Cost: £20 per course
Download them now, watch at your own pace, and go through the course material again and again.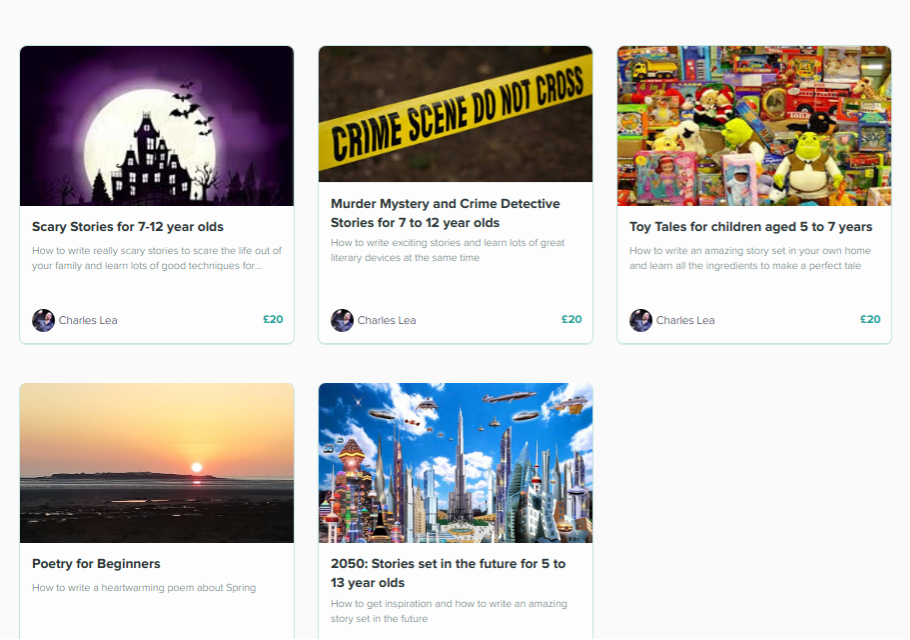 ---
Zoom
Location: Online - live
Date: September 2020
Cost: £10 per session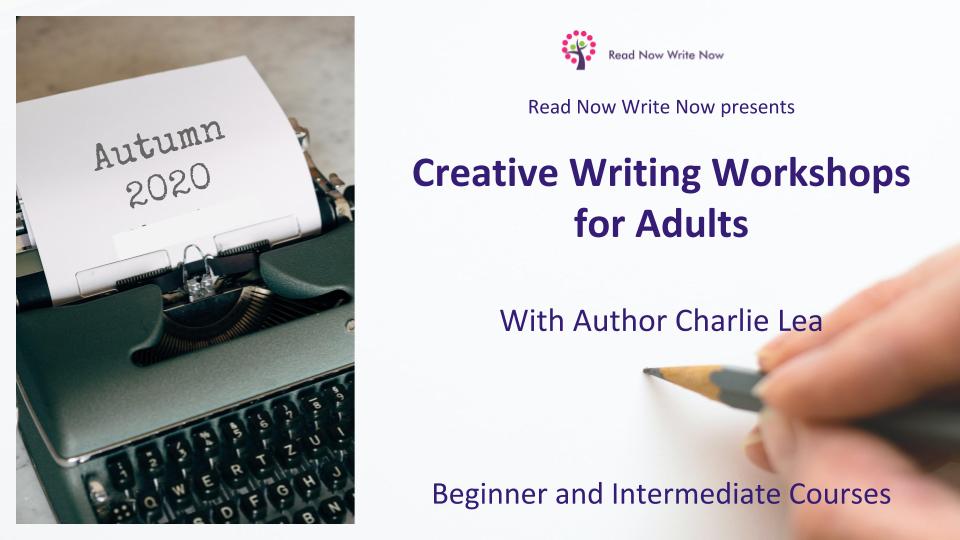 Read some recent feedback below about our Zoom-based courses:
This was an excellent course. As well as introducing me to important topics for consideration when writing, I feel I have made some friends and been able to share ideas. Highly recommended.
A great course to give budding authors the extra help to add layers of inspirational ideas to your up coming books. Charlie is very good at encouraging new Authors to really write books with all the tools /knowledge required to make them unique and hopefully memorable to their readers too. Thanks for a Super informative and inspirational course!
The Tutor is very enthusiastic and passionate about his subject. He actively encourages students to contribute ideas and opinions. He makes the sessions fun. My writing skills have improved massively as well as my confidence to become a published writer.
Charlotte is loving it and I think you are fab. I can see this becoming a regular thing for her. We haven't done any schooling yet as she hasn't been very interested but she is so enthused right now. Thank you for doing these videos!
Look at who we have worked with